The Awards Night is our annual event to applaud candidates on their successful completion of the CFA Program. The celebration has been one of our signature events since 1995, with the exception of 2020 due to the COVID-19 pandemic.
Celebrating Candidates' Milestone Achievements
Every year, we invite candidates who have successfully earned their CFA designation in Hong Kong during the current year to receive their CFA charters at our ceremony.
The CFA Program is a globally recognized, rigorous curriculum that provides a strong foundation of real-world investment analysis and portfolio management skills, along with the practical knowledge needed in today's investment industry. It also emphasizes the highest ethical and professional standards. 
Passing all three levels of the examination and gaining relevant work experience is no easy task. Therefore, the ceremony is curated to celebrate this milestone in candidates' career journeys, and to honor the culmination of the hard work and tenacity that has gone into achieving their CFA charters.  
Congratulations on completing the CFA Program in 2021-2022!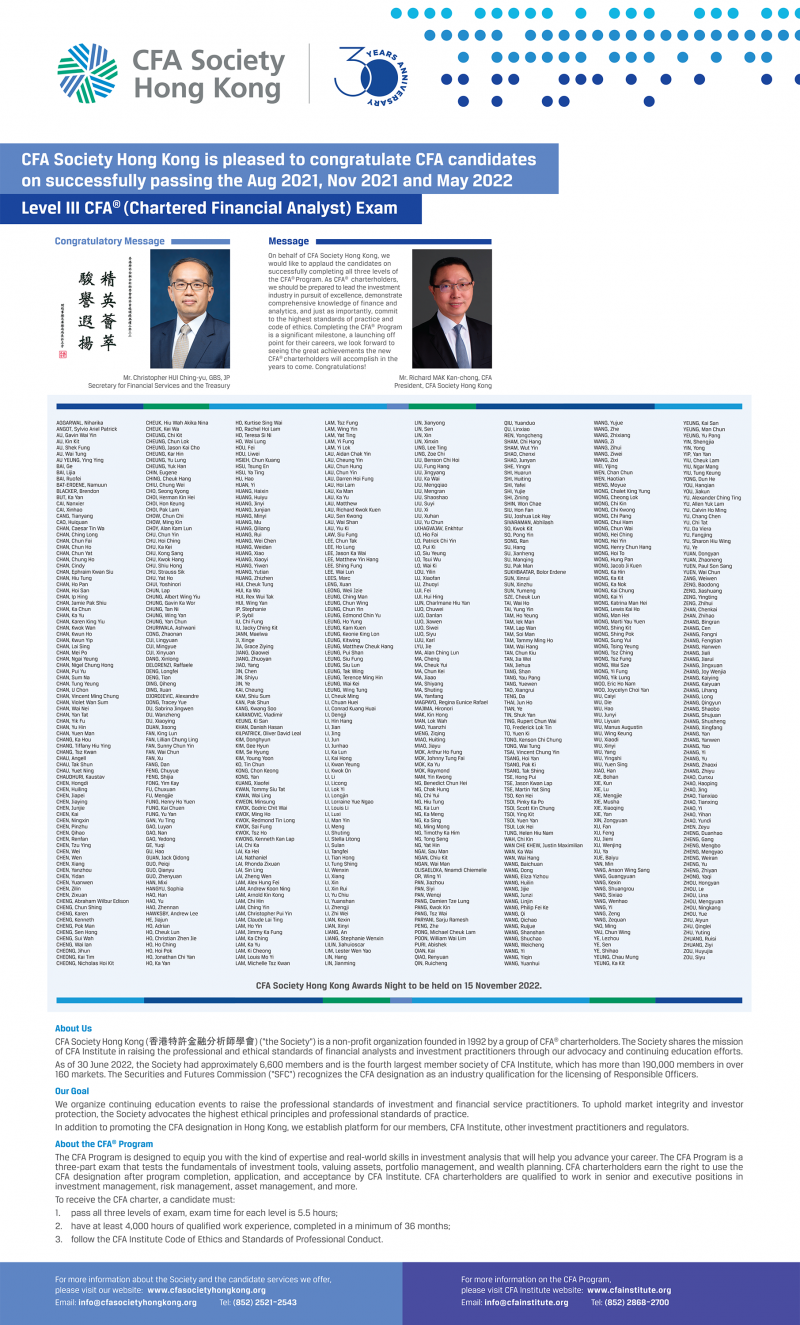 (Click the above image to enlarge)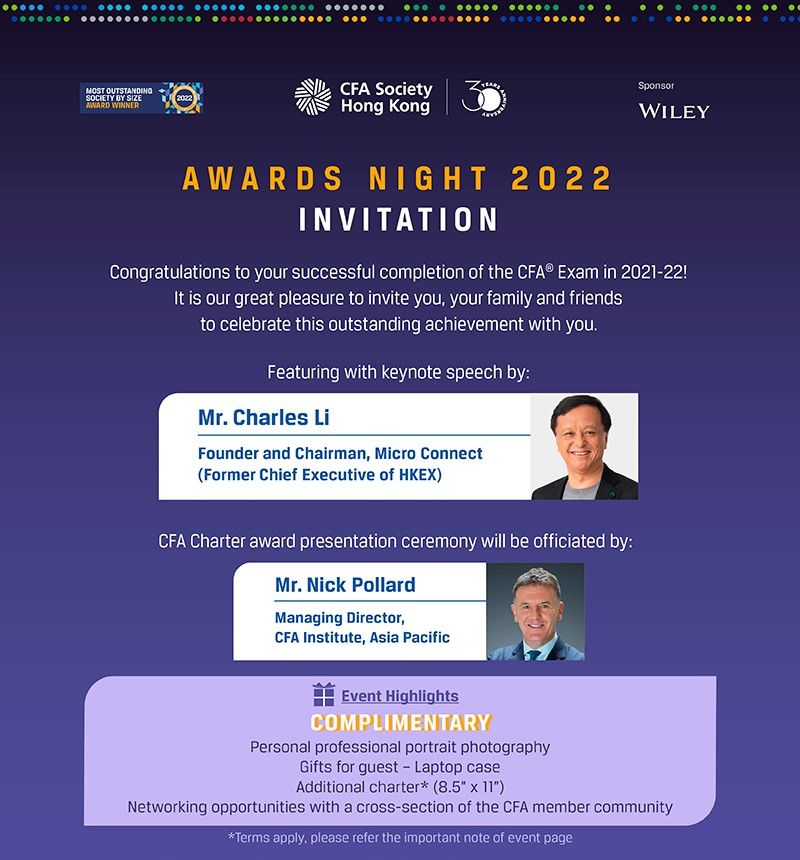 Awards Night 2022 Highlights (please click here for event details)
30th Anniversary Publication "RISE FROM CRISES"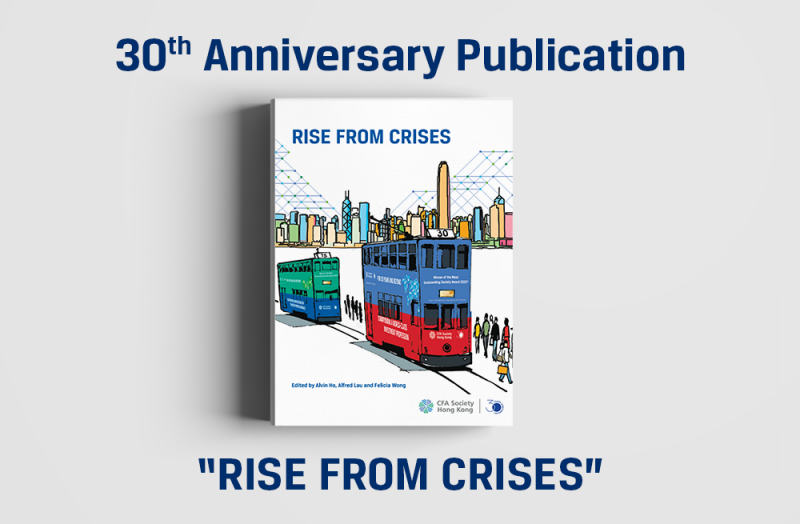 The Society also takes the opportunity of the Awards Night to announce the launch of our 30th anniversary publication, "RISE FROM CRISES", a collaborative effort of over 30 industry professionals as well as part of the Society's anniversary celebration initiatives.
More details will be announced later, please stay tuned for future updates! #RiseFromCrises